Selling guns by a federal licensed dealer after background verifications and registrations is acceptable by many states. However, private parties can sell or trade guns depending on the local, state, or federal rules. Most online sales let you order the fire arm and ammo and ship to a nearest licensed dealer. Direct shipping is avoided in most cases.
Armslist, Gearfire, and some other websites facilitate selling the ammo but are also subject to the regulations. You can upload the pictures and details of your stock to sell on the websites. After payment is processed, the ammo is shipped to the address or a nearest licensed dealer.
Private sales to a friend or a known person are the safest way. However, all sales are subject to local, state, and federal laws. Generating a bill of sale mentioning the gun registration number, buyer, seller, date of sale, and so on is a good idea. Selling to a criminal, mentally challenged person, or a thief is illegal. You will be charged for selling your gun and ammo if the sale is traced back.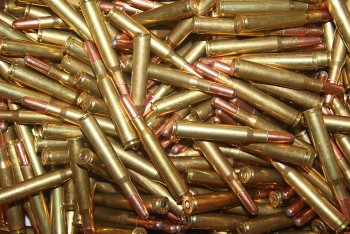 ---
If you have a federal license for selling and have a store front, Gearfire lets you sell their stock and your stock using their web based tools.
Private gun registrations and dealer licenses are mandatory for selling guns. However, the NRA opposes restrictions on private gun sellers and other regulations.